Patio doors offer easy access to the outside, along with a bit of a view. If you live on a beach or by the mountains, a green belt, or other area with a scenic expanse right beyond your door, you might want to see as much of the view as possible. Many modern homes built to maximize the view use panoramic patio doors that essentially create a wall of windows that open in one of several different ways.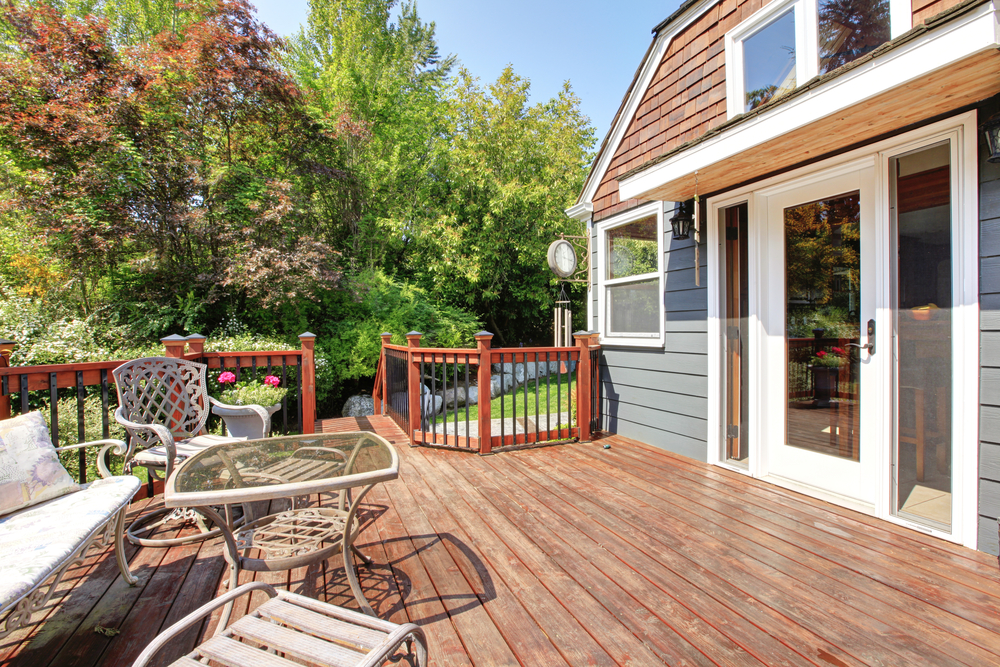 Patio Doors for Wide Spaces
A basic patio door has two panels that slide, fold, or swing open to all allow moving between indoor and outdoor living spaces. This type of door offers endless possibilities for design whether it is the standard five to eight foot width, or whether it contains multiple panels to accommodate a wider space.
When built to accommodate a broader space, you need to think carefully about how you want the panels to open. Some options for scenic doors include:
Sliding doors. Due to the width, a panoramic patio door has multiple panels that slide on parallel tracks and that stack up together. While sliders are the least invasive of room space, they do not offer as much access to the outside as other styles, unless the panels can slide into a pocket. Many modern sliding doors for large spaces incorporate European lift and slide technology to ensure that you can easily move the panels yet create an airtight seal when the doors are closed. Some of these newer technologies also use just one track, rather than multiple tracks.
Bi-fold doors. With panels that stack and then swing toward the inside or outside, folding doors allow you to get the maximum access to the outside while operating on a single track. Due to the weight of the header, the panels slide along the track easily. For ADA compliance for restaurants and public places or ease of use at home, there is a recessed U-channel track option available for a seamless transition between the inside and outside.
French or pivot doors. Considered an elegant type of door, the French door swings out. Some product lines feature a multi-point locking mechanism that is useful to keep large, heavy panels stable. Variations of this style that pivot combine a track with the swing-out feature of a French door so that panels swing out and then move along the track to the side, where they stack up. This type of system allows you to open or close any number of panels that you need.
Other Features Available
Any of these doors form a veritable wall of windows that makes the scenery outside part of the room. To provide perfect framing, the windows are trimmed in wood cladding, aluminum, or vinyl for beauty and low maintenance. Most have an excellent sealing system to prevent you from wasting energy while you enjoy the benefits of windows. If you are concerned about bugs, some scenic windows offer screen options so you retain visibility and still enjoy plenty of fresh air.
Many of the major manufacturers make doors that are just right for large scenic spaces. Rocky Mountain Windows and Doors can help you find the patio doors you need to fit your home and budget. Call us today for a free in-home consultation and estimate on your new scenic patio doors.