The right exterior doors can increase your home's beauty, safety and value. But, just as easily, old, unsightly doors can devalue your home, cause it to look uncared for and invite danger to your doorstep.
At the front entry, secondary entrances and patios, you can choose from a variety of styles and materials, depending on your budget, your design preferences and your goals.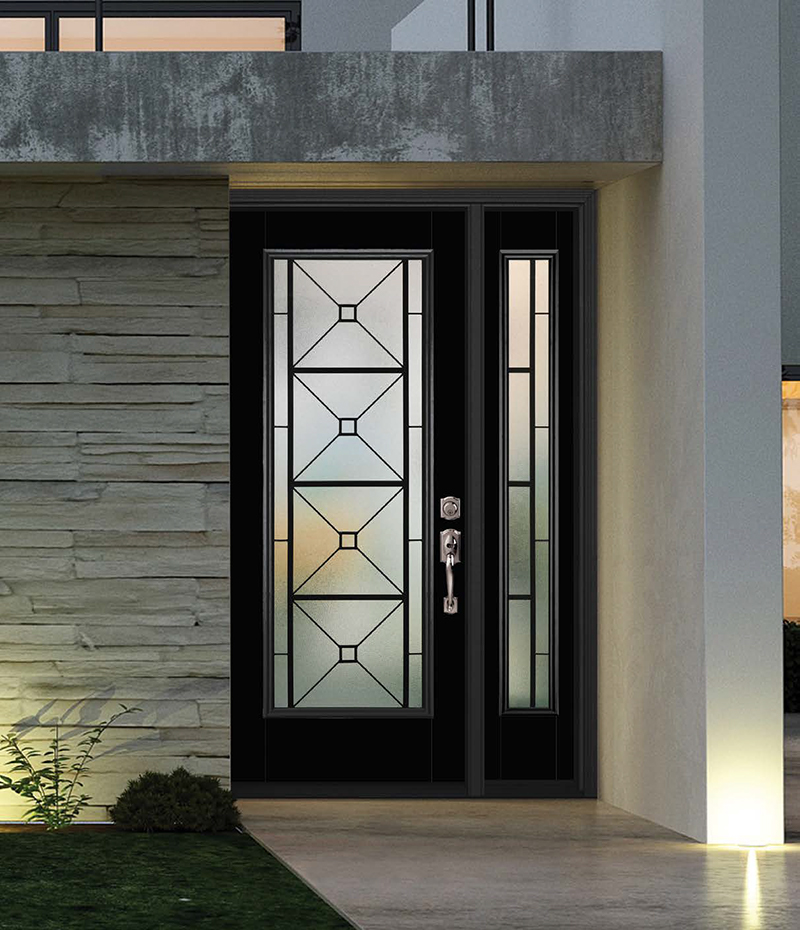 Exterior Door Options
Residential entry doors are traditionally fabricated from either wood, fiberglass, steel, or engineered composite materials. Wood is the traditional favorite of most homeowners; however, wood requires extra maintenance and provides less durability in extreme weather conditions – like some of Northern Utah's climate extremes.
Fiberglass is extremely durable and can be fabricated to replicate the look of wood. Steel models are sturdy and cost-effective but lack many of the aesthetic benefits that wood and fiberglass offer.
All of these options can provide the desired level of security. And, depending on the manufacturer, many can be enhanced with finish choices, glass options and decorative hardware.
New Construction Exterior Doors
If you plan to build a new home, you have the perfect opportunity to select the exterior doors you really want. Once the house is built, you will be somewhat limited – at least in size – when choosing replacement options.
At the front entry, consider using an upgraded exterior door selection. You will recover most of this investment upon selling your home, as real estate agents report that the quality and appearance a home's front entry door correlates directly with their ability to sell the house.
At the patio, consider adding a hybrid folding door or multi-slide design. These dramatic systems are a durable and low-maintenance way of opening your home to the outdoors. Transitional living – blurring the lines between inside and out, is one of the most prized benefits of living in the beautiful, temperate Intermountain West.
French doors, pivot, bi-folding, and custom sliding doors are all perfect additions to your Utah home.
Replacement Exterior Doors
When you're ready to replace your existing doors, let our expert replacement door team assist you.
You can select from factory finished styles or add your own color with stainable and paintable replacement entry doors. Slab designs, panel styles and a myriad of glass options allow you to customize your selections. Single or double side lights and double entry doors create a grand entrance for your home.
Fire-rated doors are required for installation between your garage and home. If your home lacks this important safety feature, be sure to add that to your replacement door package.
Rocky Mountain Windows & Doors represents many of today's most respected manufacturers, including Simpson, JELD-WEN, GlassCraft and Krosswood. We serve customers throughout Utah with new and replacement windows, skylights and doors. Contact us today to learn more about our extensive line of new and replacement exterior doors.