Rocky Mountain Windows & Doors is an expert installation contractor and distributer of vinyl windows in Utah. We specialize in both residential and commercial new construction, and we offer the most comprehensive selection of windows in Utah.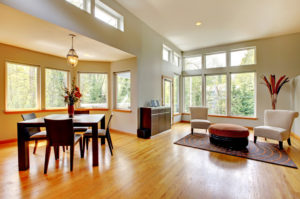 We are a designated distributor for today's most well-respected window manufacturers, and our style and design options are the most comprehensive in the industry.
No project is too large or too small for us. We promise you will be delighted by our obsessive attention to detail and our dedication to exceptional customer service
Energy Efficient Windows
Technology has evolved the window industry into an energy-saving marvel.
We offer the most energy-efficient products available today. When you choose one of the many Energy Star-rated models, you will drastically reduce your need for heating and air conditioning. In fact, you will enjoy as much as a 15 percent reduction in your power bill.
You will also enjoy a more comfortable home environment.
Depending on where your home is located, you may qualify for Utah window rebates of up to $2.50 per square foot, when you select a high-performance line of new vinyl windows.
New Residential Windows Installation
Thanks to our exceptional quality and customer service, Rocky Mountain is trusted by customers and home builders throughout Northern Utah.
Every window is sized and custom built to your exact specifications.
You may choose from single- or double-hung designs, fixed or casement models, bow or bay windows, or garden. You can also select the materials and colors that best match the design and architectural style of your home.
You also have a variety of options for glazing and glass coating products. Even the most basic windows we sell provide outstanding climate control. When you choose triple pane designs or high-performance glass, you won't believe the difference you feel in temperature and glare control.
Types of New Windows
Here at Rocky Mountain, we represent a variety of window fine lines, including AMSCO MI, Hy-Lite, JELD-WEN, Lincoln Windows and Milgard. We also feature the products of MI Windows and Doors, Pacific Glass Block and WinDoor Systems.
You can give your home a high-end look and feel by choosing any of our wood or vinyl windows. We also install real glass block windows that can be customized for any application.
Whether you prefer sliding or casement, or a specialty design, our products are guaranteed to provide the upscale look you seek.
And, because we are committed to providing the highest quality products at the most affordable price, we think you'll be delighted by how inexpensively we can provide and install your complete new window package.
With more than 25 years' experience in the industry, Rocky Mountain Window & Door also offers a full line of door, skylight and sales, service and installation. We are located in Orem, Utah, but we also offer our services and install vinyl windows throughout the Salt Lake City area.
Contact us today for a free estimate for your new or replacement vinyl windows in Utah.
Rocky Mountain Windows & Doors is a distributor of several brands of quality windows.