Improve your home's security and curb appeal with our door installations in Utah.
In Utah, doors are a defining feature of your home.
They keep the weather and the world out while keeping you and your family tucked safely inside. But they also tell the world a little bit about you. Rocky Mountain Windows & Doors understands how important your exterior doors are for safety and security.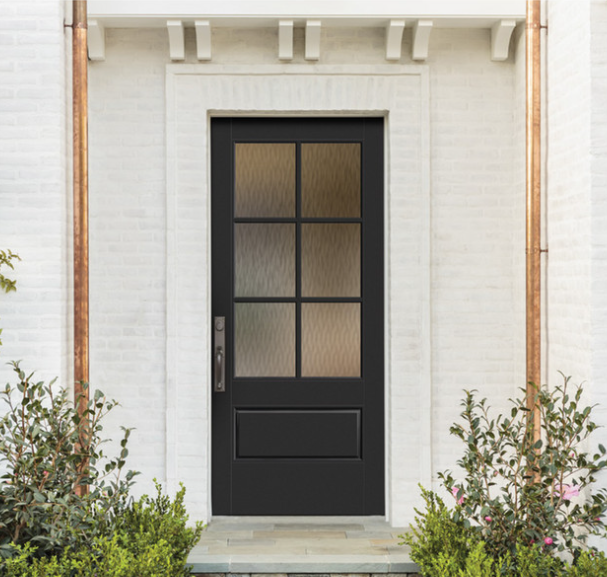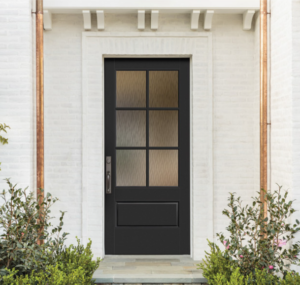 At the same time, we want to help you make the perfect design statement and improve the comfort and livability of your home. In line with this, we offer our services for door replacements and installations anywhere in Utah.
Doors Designed for Utah Homes
As the premier door contractor in northern Utah, we have curated an impressive group of the world's finest door manufacturers.
Our products are of the highest quality and design, and priced to accommodate any budget. We believe in providing value-added service to our customers, and our exceptional door selection does just that.
Each manufacturer and product we offer has been selected specifically to withstand the rigors of the Northern Utah climate, and to enhance the visual appeal of our local architectural styles.
New Residential Door Installation
A new residential door package typically includes the following doors: interior, ones that lead to your exterior living space, fire-rated ones that safely isolate the garage from your home, secondary exits and – the most important one of all – the front entry.
When you select Rocky Mountain as your door contractor, we personally inspect and measure every opening prior to placing the order. This ensures that you have the correct sizes, materials and configuration that your home requires.
Our expert installation team handles every aspect of the work, installing each door by hand until it's perfect. Our extensive materials and labor warranty and our unconditional satisfaction guarantee mean that you will be thrilled with the final product.
We have established our reputation as Utah's premier locally owned and operated door company through our exceptional customer service and the personal attention we devote to every project we build.
New Door Options
Rocky Mountain offers a wealth of choices for completing your new door package.
Front entry doors are rated for impact and weather resistance as well as thermal control. The stunning design options we offer include single and double doors, sidelights and options for glass panels. Solid wood, steel, fiberglass and fire-rated doors are just the beginning.
For opening up the beauty of your back yard, you may select from an infinite variety of sliding glass, hybrid folding designs and movable glass wall systems. Exterior sash and French doors add even more options for style, design and functionality.
We are the Utah distributor for many fine door manufacturers, including Simpson, GlassCraft, TermaTru, JELD-WEN, Masonite, Krosswood, Lemieux, and Panda Systems. We invite you to peruse the beautiful selections each offers. We know you will be delighted by their quality, durability and lasting beauty.
Contact us today for a free quote. Based in Orem, Utah, we provide sales, service and installation throughout Northern Utah. We look forward to working with you for all of your new and replacement door needs.
Rocky Mountain Windows & Doors is a distributor of several brands of quality doors.