If you're getting new doors for your home, you have many choices to make.
For the exterior of your home, you will have the ability to choose between wood, fiberglass, aluminum clad and composite doors. You will be able to choose the style, color and finish that you like, as well as the hardware style and finish.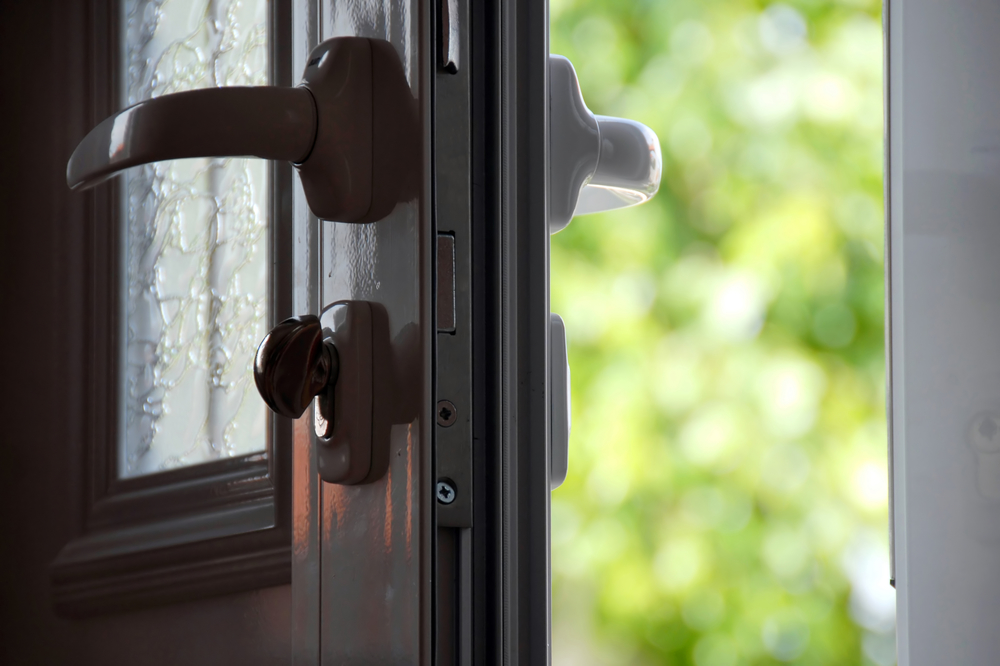 The final choice you must make is which direction your new doors will swing: inward or outward.
What Are the Pros and Cons of Inswing Doors?
Doors that swing inward – into the home – require adequate space to operate. If the door is a 36-inch door, you need at least that much space in the room.
Although inswing designs offer some security because the hinges are on the inside; however, they are easier to force open with a shoulder or solid kick. They are also more difficult to operate, thanks to the friction of the weatherproof materials necessary to help seal out the elements.
Inswing designs are more vulnerable to wind and rain; however, they are preferable for snowy weather, when accumulation and drifting may make it impossible to open the door outward.
If you choose an inswing design, it may be preferable to avoid doors with a wood exterior, as they could be more susceptible to weather-related degradation and increased maintenance demands.
What Are the Pros and Cons of Outswing Doors?
Outward swinging doors are more weatherproof and easier to operate. They do require sufficient space on the outside to operate freely, which means your porch, patio or landing must be large enough to accommodate this need.
They are also much harder to force open. However, because the hinges are on the outside, criminals may try to access your home by removing the hinge pins. Fortunately, you can choose hinge designs that do not have removable pins or other security features to discourage would-be intruders.
Finally, although you may have a hard time opening an outswing door if snow is piled up outside, the design makes it harder for wind and rain to get inside your home.
Which Swing Should You Choose for Your New Doors?
In some cases, especially if you are adding replacement doors to your home, you may have to go with the same orientation you already have. This is especially true if you do not plan to replace the door frames or casings.
In some parts of Utah, you may also be bound by municipal building codes or the constraints imposed by your homeowners' association.
The best way to decide on designs, materials, finishes and hardware for your new doors is to consult with a local contractor. Rocky Mountain Window & Door represents a wide variety manufacturers, to provide you with the options and choices you demand. We can visit your home, personally measure each opening, and help you select the styles and designs that fit your budget and provide you with the look and features you seek.
In Utah, contact us today to schedule your consultation and customized estimate for your new doors.