Exterior doors that feature decorative glass panels can be absolutely gorgeous, the perfect addition to any northern Utah home.
If you're thinking about replacing your front door and want an entryway that wows, going with a custom design that incorporates ornamental glass can accomplish that goal. But how do you choose the right look, one that complements the architectural style of your home and suits your personality?
Making a decision on decorative glass panels for your exterior doors may not be easy. To help you figure out the best option for updating your entryway, consider the following details.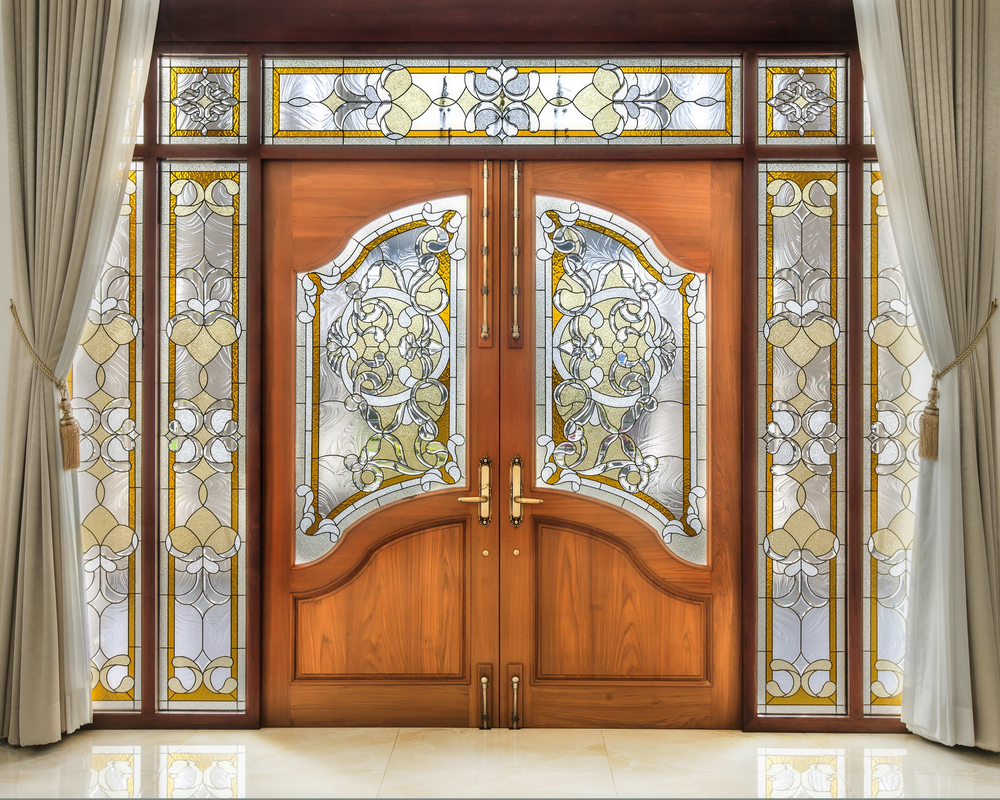 Understand Your Decorative Glass Options
While many ornamental glass panel styles may be available across all of the exterior doors your supplier offers, certain options might be limited to specific products. Therefore, once you've decided on a material or design for your entryway, ask which types of decorative glass you have to choose from.
Consider the Caming and Overall Design
Caming, or the metal framework used to separate sections of ornamental glass panels, isn't just functional. Chosen wisely, caming has much to offer in terms of aesthetics. You can match the color to your exterior door hardware, and the design of the framework can add an eye-catching decorative touch.
Determine the Level of Privacy You Want
If you're not concerned about anyone seeing inside your home, clear beveled glass panels can be beautiful. For more privacy, you can select from a range of frosted, hammered and patterned glass. Colored glass accents are also an option for exterior doors, and many panel designs offer a combination of clear, patterned and colored glass.
Choosing the Perfect Exterior Doors for Your Home
When you narrow down your decorative glass options, deciding on a new front door will be easier. However, you may still have a few favorites – and choosing between them could be quite the challenge.
Our advice? Do your shopping with a local door supplier instead of heading online or turning to the closest national chain. Locally owned businesses are often willing to go the extra mile to help their customers and ensure complete satisfaction. Here at Rocky Mountain Windows & Doors, we're always happy to answer questions and offer advice on entryway updates.
A trusted northern Utah door supplier, we've been serving homeowners in Salt Lake City, along the Wasatch Front and in the surrounding communities for more than 25 years. We offer a vast selection of high-quality products from highly regarded manufacturers – including GlassCraft, JELD-WEN, Simpson and WinDor Systems – and when you shop with us, you get an unconditional satisfaction guarantee.
For more information on our decorative glass panels for entryways, or to schedule a no-cost, no-obligation consultation with the region's leading exterior door supplier, contact Rocky Mountain Windows & Doors today.