If glass block windows remind you of the worst design trends of the 1980s, you're not alone.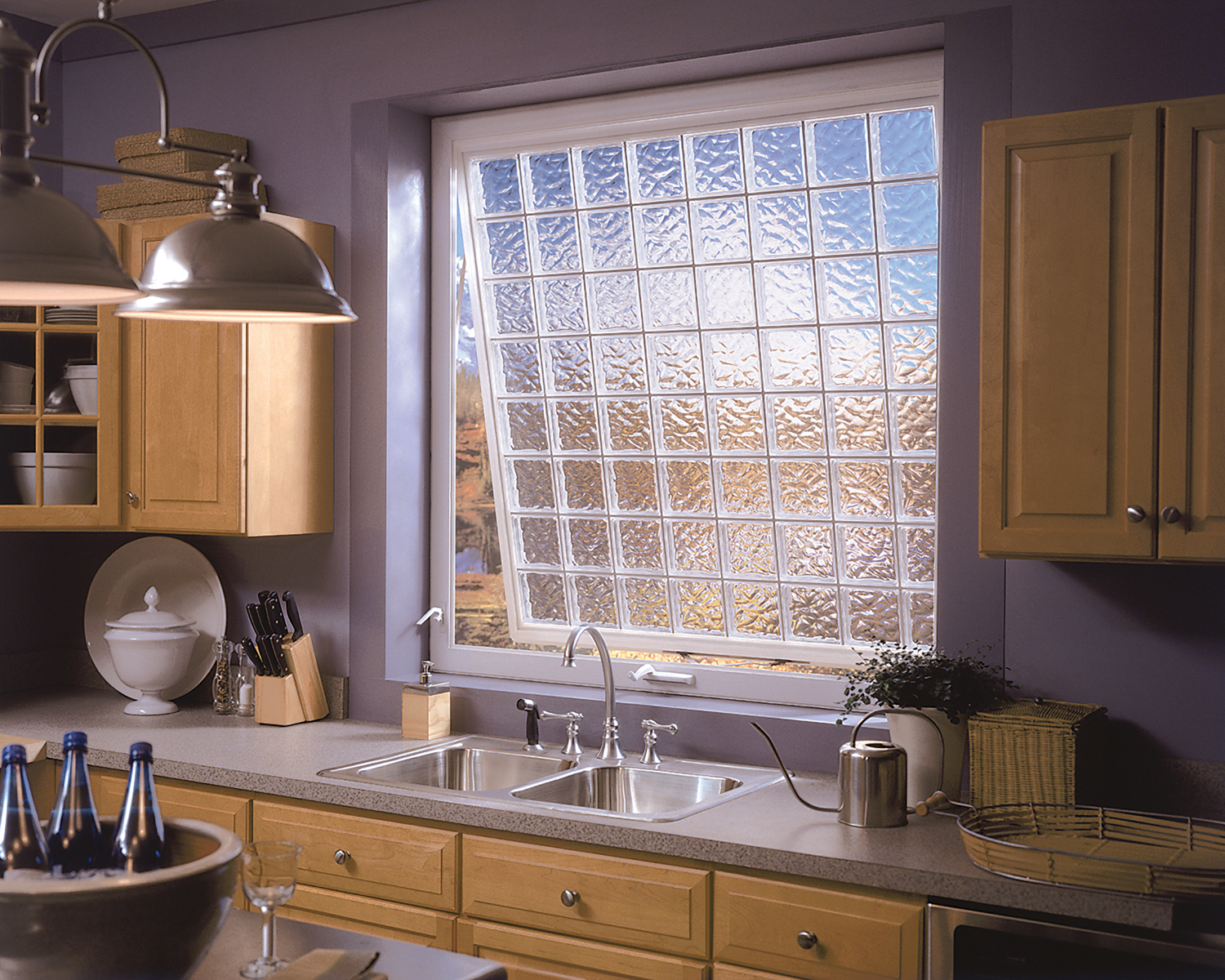 Today, however, this versatile material is back and it can add a stunning design element to any home. Manufacturing methods and technology have advanced significantly over the last three decades, making this striking design element much more durable, reliable and easy to work with.
Here are three of the hottest design trends we're seeing today, that incorporate glass and acrylic block windows.
Glass Block Window Backsplash
If you have exterior kitchen walls, consider using glass or acrylic block for your backsplash.
This design trend is incredibly popular with professional designers today. It is not only cost effective but incredibly low maintenance. It also allows a striking level of filtered light to infuse your kitchen, creating a soft, ethereal atmosphere.
If you're planning a new home, this design element is simple to incorporate. If you plan to remodel your existing home, adding these unique windows is as simple as adding any type of window or door opening.
Interior Glass Block Accent Walls
Inside the home, glass block has finally stepped out of the bath and into the main living areas.
Glass block interior walls are perfect for creating separation between living areas without closing off the space too much. You can choose from a variety of patterns, each allowing a different degree of light to flow through.
Architects are also incorporating glass and acrylic block as creative accents in wall openings and pass-throughs. Adding block insets high on a wall provides a contemporary look while visually expanding the space.
Operable Glass Block Windows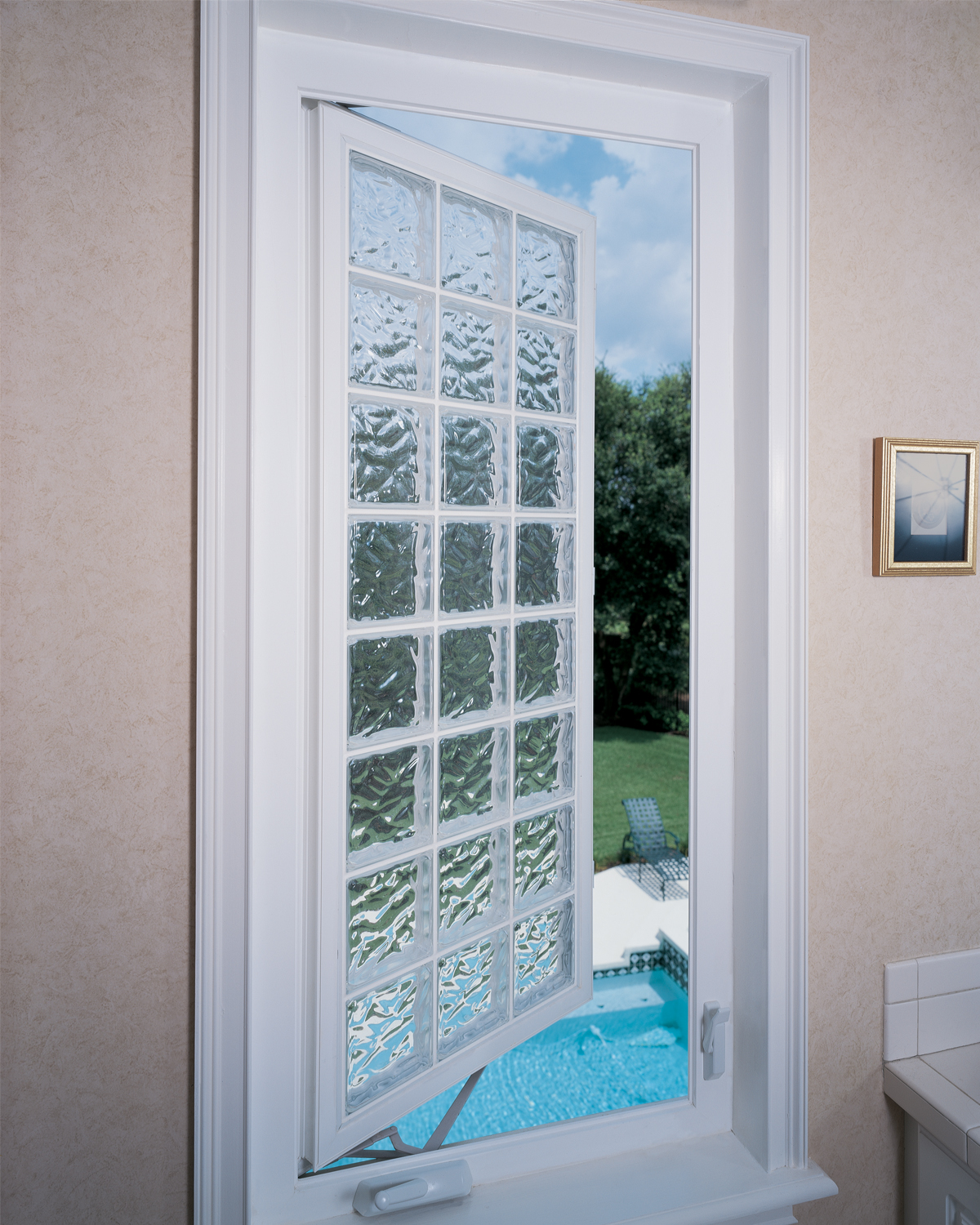 Imagine being able to open your glass or acrylic block windows. Today, this functionality is not only possible but easy to achieve.
Operable windows with this design use acrylic block rather than traditional heavy glass. However, the manufacturing process is so effective today that you'll never know the difference unless you tap on the blocks.
First-generation designs had to be installed block-by-block, anchored in place with materials similar to brick mortar. Today, windows are pre-fabricated at the factory, already contained in a frame. This allows the windows to be mounted in a fixed or an operable configuration.
One last advantage of today's designs, as compared to the older styles, concerns their stability. Because older designs were installed directly into a wall opening – without benefit of a frame – the blocks often cracked or broke if the house experienced settling. Today, however, high-tech frames carry this load, removing the majority of risk for future structural issues.
Rocky Mountain Windows & Doors is the designated Utah representative for both Hy-Lite and Pacific Windows, the premier manufacturers in the United States today. Contact us today to learn more, and to request a complimentary quote for your glass block windows.