Fiberglass exterior doors are, in many ways, the best of all worlds.
With beauty, durability and great insulating properties, this material is appropriate for use anywhere in the home. And, with a virtually limitless choice of styles and options, you're sure to find the perfect style for your home.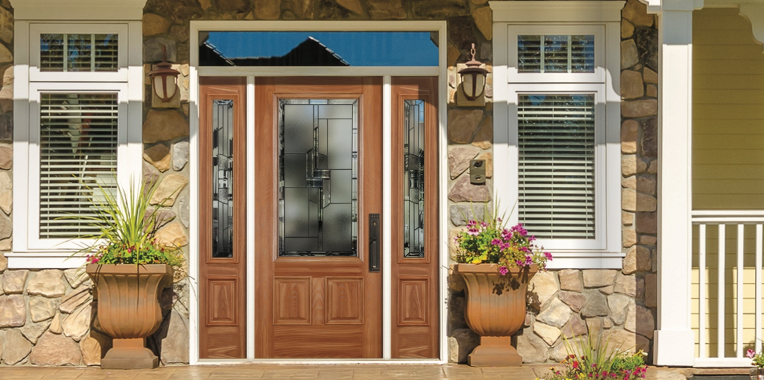 Benefits of Fiberglass Doors
Although steel doors are prized for their durability and wood doors for having the most aesthetic benefits, fiberglass doors have it all.
They provide insulating ability that is even more energy efficient as steel. Aesthetically, this material can be made to simulate wood grain in such a way that it is almost impossible to tell the difference. And fiberglass is the most durable of all, standing up to harsh weather conditions and requiring very little maintenance.
This material even has a warm, natural feel to the touch, just like wood.
Fiberglass Exterior Door Options
Versatility wins the day with this material.
You can choose a smooth surface or a highly realistic wood texture, and finish it with the stain or paint of your choice.
You can find these doors in a variety of price ranges but, with this material, you very much get what you pay for. Lower end options will not perform or last as well, especially in the extremes of Northern Utah's weather.
Best Uses of Fiberglass Exterior Doors
You can use this material for any exterior entry point in your home.
For the front entry, you can select from hundreds of styles in classic, modern, craftsman and traditional styles. You can choose a single, double or Dutch door design. You can add a transom and sidelights and whatever types of hardware and glass you prefer.
For any of your home's entry points, fiberglass exterior doors offer something for every style preference and budget.